Client Demos
Case Study:
Executive Next Practices
ENP does next-practice training for C-level executives and leverages D4 Media as its own next-practice technology.
Busy viewers can watch customized highlights of 5 or 10 minutes from hours or content on just the topics they want.
---
Case Study:
2 Minute Gifts
2 minute gifts helps visitors find the right gift at the right price range for a given age and gender.
Once the recipient is defined, a few minutes of video is shown so visitors can click to buy the perfect gift.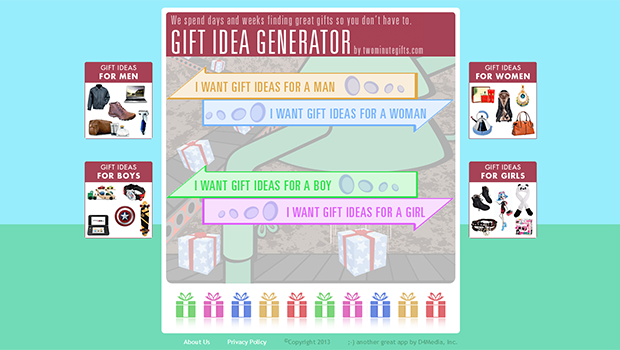 ---
Case Study:
Sandler Sales Training
Superior sales training like Sandler required a different approach to their web video.
Randomly generated tips for sales professionals make the website a great repeat destination.
---
Case Study:
Agendia
Webinars have a ton of information, but busy doctors aren't always ready to watch a two hour video.
Now they can find just the parts they are looking for in the time desired, perfect for a busy schedule.